89 Homes brings life to a Home in Wooster
Home improvement projects are very easy to push off, and often they don't get accomplished until an emergency arises.

Edward Becker, who lives in Wooster Oh decided that he was not going to prolong the process any more. Ed approached 89 Homes in Jeromesville Oh, concerning some improvements that he wanted to make to his home. He wanted to add a porch to the home, and also tear off the old asphalt shingles and install a metal roof. After he looked at all the options available, he decided on a Weaver Metal Shingle because of their appearance and longevity. 89 Homes did a great job in covering all the bases of the project, and really handled everything in a professional way.
As we were taking pictures I commented on the starburst that was installed in the front gable. " I told 89 Homes that I wanted to have a starburst somewhere" Ed said. " I really was not sure how they would do it, but i really like how it turned out".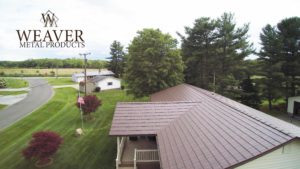 As we were standing there and looking at the roof, it struck me again how that the Weaver Metal Shingles really did not look like a metal roof. " I really like it " Ed said, it just blends in so nice and looks great. I asked the neighbor when he will be replacing his roof with a metal roof, " Its just a matter of time" he said, once my shingles wear out, I am going to be looking at all my options.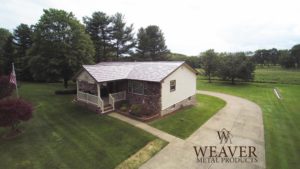 Congratulation again to Edward Becker on his home improvement project, and also to 89 Homes on the great design and work. It was easy to see that there was a lot of thought and effort put into the design and color, and it looks great.