Veteran replaces roof on 70 yr old home with metal
It is always a privilege to meet someone that has experienced a lot in life, and to hear their life story. We had the chance last week to sit down with Edward Ray from Parma OH to discuss his life experiences and also find out about his recent shingle replacement.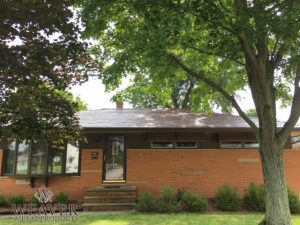 Edward Ray grew up in Kentucky in a small farm in the 1940's and graduated high school in 1951. Because of the draft that was active at that time, Ed decided to join the Air Force.  He choose to join the Air Force because he had 3 uncles that had served in World War 2 and he had been intrigued with their story's. Ed was transferred several times but ended up being stationed in Washington during the time that President Dwight D. Eisenhower was inaugurated and was privileged to take a part in the inauguration parade.
One interesting story that he shared with me was that at the age of 19, he was on patrol duty at Andrews Air Force Base one night, when he got the call to report to the hanger as President Eisenhower was arriving and needed help transferring luggage. He reported to the hanger and after he was finished transferring the luggage, Eisenhower requested that Ed would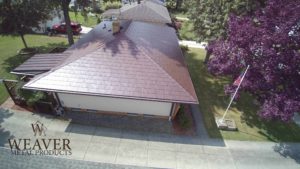 be assigned to stay with him for the rest of the evening, in case there would be additional help needed. As they drove to the next location, Eisenhower asked Ed what his background was, and where he was from. As the evening went on, Eisenhower grew to like Ed and connected with him almost like a son. From that day on whenever Eisenhower would be landing at Andrews Air Force Base, he would call ahead and request that airman Ed would be the one that would assist him.
Ed heard about the Weaver Metal Shingles from a close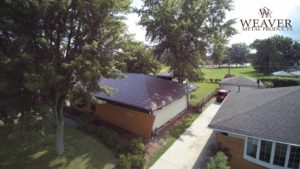 friend and bowling buddy. What impressed him was the warranty, and the shingle look of the product. " I have lived in this home for over 60 years" Ed said, " and the next homeowners will never have to worry about their roof again".
Yoder Family Roofing was the installer of the Weaver Shingles, and they did a fabulous job. They took great care to insure that everything was done correctly, and took great pride in the small details. You can visit their website at-http://yoderfamilyroofing.com for more information about the services that they provide.
Ed is now involved with Veteran services in the area, and has personal responsibility and involvement with over 60 families.